Experience Unparalleled Surveillance with HIKVISION DS-7616NI-Q2 16-ch 1U 4K NVR
Introduction: In the world of advanced security technology, staying one step ahead is crucial. Today, I'm thrilled to introduce you to the HIKVISION DS-7616NI-Q2 16-ch 1U 4K NVR – a remarkable surveillance solution that combines cutting-edge features with seamless performance. Get ready to experience a new level of surveillance excellence.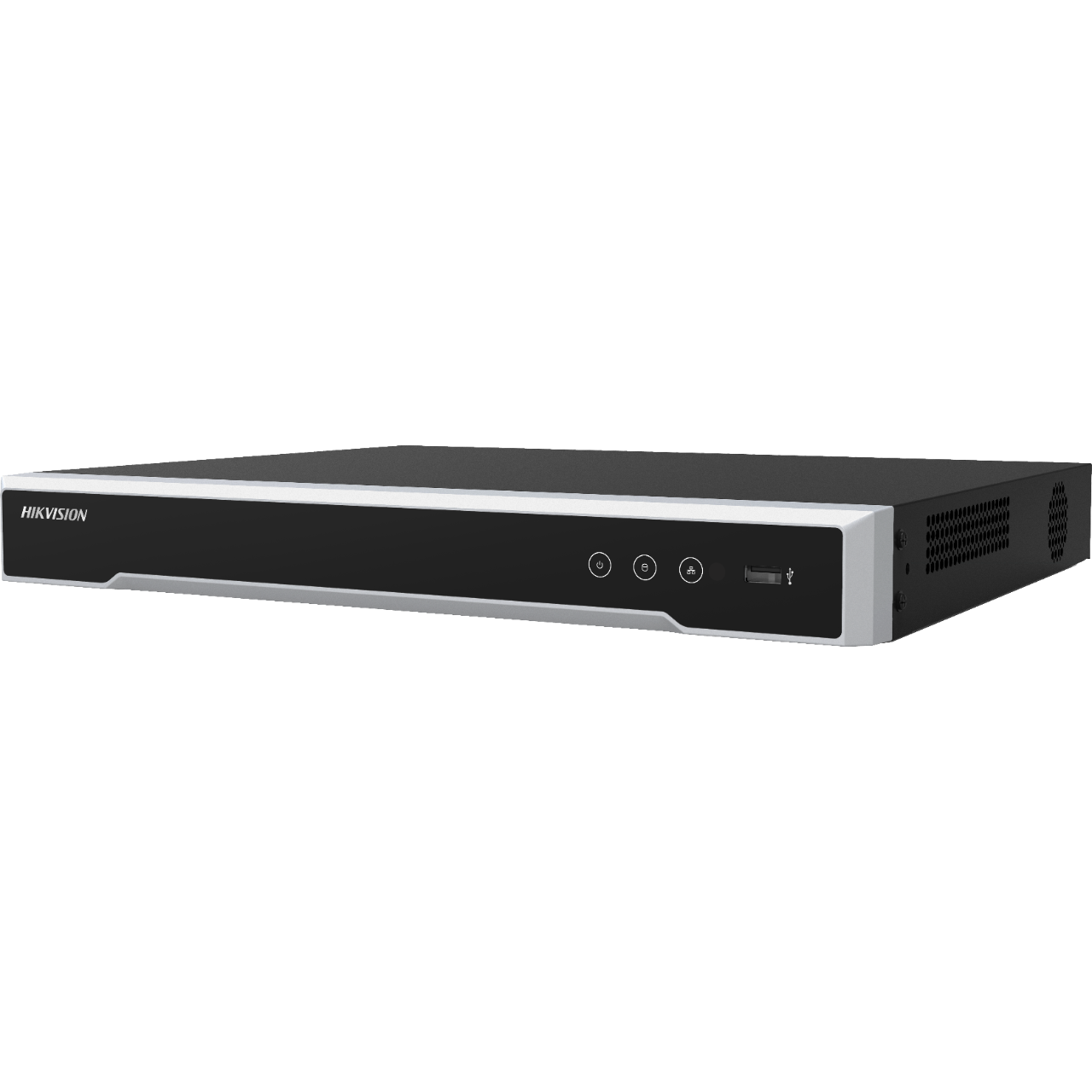 Capture Every Detail: With support for up to 16-ch IP camera inputs and advanced video formats including H.265+/H.265/H.264+/H.264, the DS-7616NI-Q2 NVR ensures exceptional video quality and efficient storage utilization. Decode up to 1-ch@8 MP/3-ch@4 MP/6-ch@1080p, and immerse yourself in the remarkable clarity and detail captured by your surveillance cameras.
Seamless Integration and Compatibility: The DS-7616NI-Q2 NVR seamlessly integrates with HIKVISION IP cameras, ensuring a hassle-free setup and optimal compatibility. It's no surprise that HIKD, a significant partner of HIKVISION, offers access to a wide range of innovative products at competitive prices. Benefit from their expertise and be assured of exceptional quality and service.
Unleash the Bandwidth: With up to 160 Mbps incoming bandwidth, the DS-7616NI-Q2 NVR handles high-resolution video streams effortlessly. No matter how demanding your surveillance needs are, this NVR rises to the occasion, delivering seamless performance and capturing every critical moment with exceptional clarity and reliability.
Effortless Management and Convenience: The DS-7616NI-Q2 NVR features a user-friendly interface that puts you in control. Easily navigate through recorded footage, manage settings, and access live video streams with confidence and ease. The compact 1U form factor ensures a space-saving design, making it suitable for various environments and installations.
Conclusion: The HIKVISION DS-7616NI-Q2 16-ch 1U 4K NVR is a testament to HIKVISION's commitment to providing advanced surveillance solutions. With its impressive features, including versatile camera inputs, efficient video formats, high decoding capacity, and ample incoming bandwidth, this NVR sets a new standard for security performance. Trust HIKD, a trusted partner of HIKVISION, to provide access to an extensive range of innovative products and exceptional customer support.
Visit HIKD's website at https://www.hikdistribution.com to explore their comprehensive range of HIKVISION video surveillance products. Elevate your security to new heights with the DS-7616NI-Q2 NVR and experience unparalleled surveillance excellence. Protect what matters most with HIKD and HIKVISION.
About The Author