Unleash Advanced Surveillance Capabilities with HIKVISION DS-7816NXI-I2/16P/S 16-ch 1U 16 POE AcuSense 4K NVR
Introduction:
In the rapidly evolving world of video surveillance, HIKVISION, in collaboration with their esteemed partner HIKD, presents the remarkable DS-7816NXI-I2/16P/S 16-ch 1U 16 POE AcuSense 4K NVR. This cutting-edge NVR combines innovative features and intelligent analytics to provide a comprehensive security solution that exceeds expectations. Discover a new era of surveillance excellence with the DS-7816NXI-I2/16P/S NVR.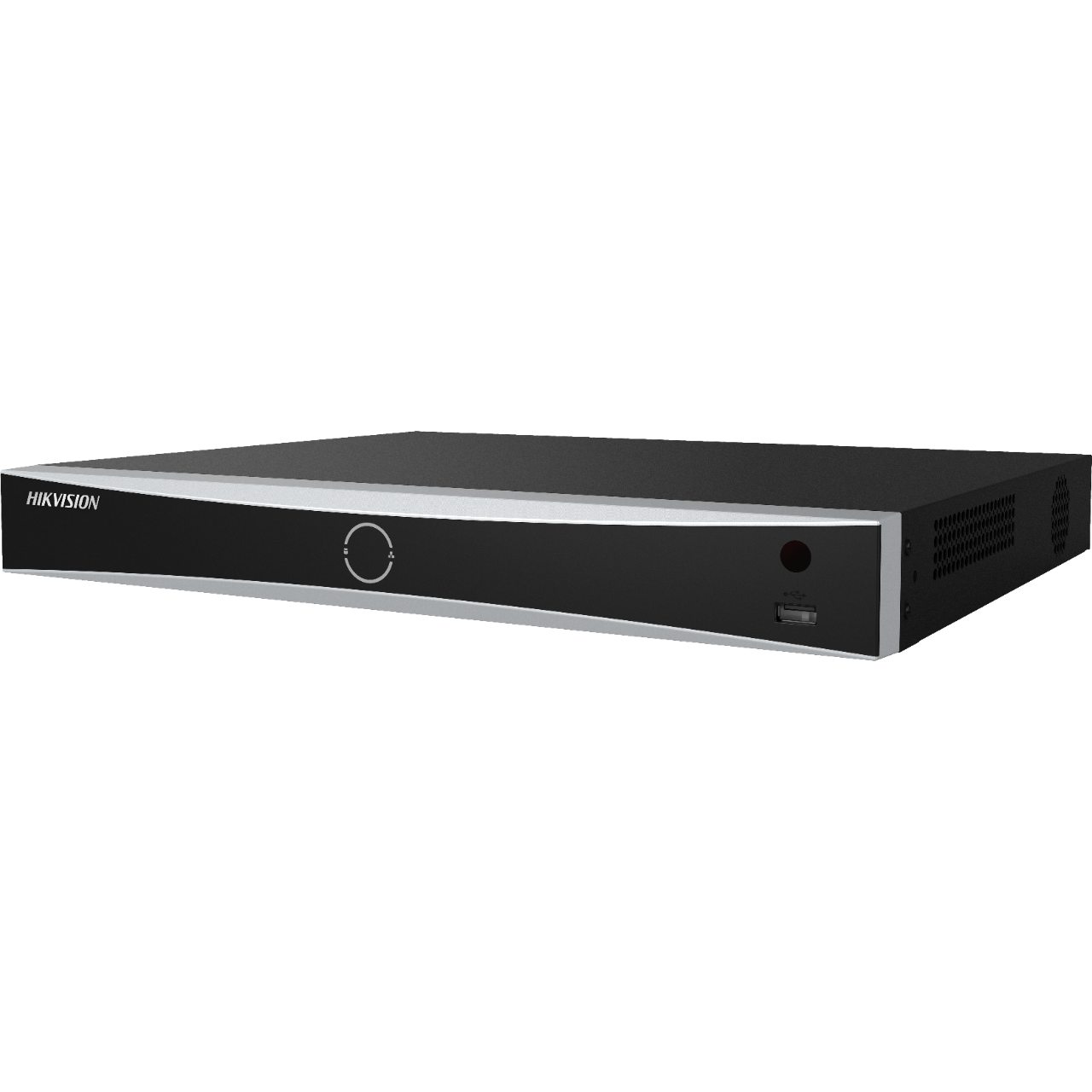 Highly Efficient Video Compression:
Equipped with the latest video formats including H.265+, H.265, H.264+, and H.264, the DS-7816NXI-I2/16P/S NVR delivers efficient video compression without compromising on image quality. Benefit from reduced bandwidth and storage requirements while still enjoying crystal-clear video footage.
Intelligent Analytics for Enhanced Security:
Powered by a deep learning algorithm, the HIKVISION DS-7816NXI-I2/16P/S NVR offers intelligent analytics capabilities that redefine security. With up to 4-ch perimeter protection, it detects and alerts you to any potential threats in your surveillance area. Furthermore, the NVR supports up to 1-ch facial recognition for video streams and up to 4-ch facial recognition for face pictures, enabling advanced identification and access control.
Seamless Integration and Versatile Connectivity:
With support for up to 16-ch IP camera inputs, the DS-7816NXI-I2/16P/S NVR provides exceptional flexibility in designing your surveillance system. Whether it's indoor or outdoor cameras, fixed or PTZ, wired or wireless, this NVR seamlessly integrates with a wide range of camera models. Its 16 Power-over-Ethernet (PoE) interfaces simplify installation and ensure reliable power supply to connected cameras.
Unparalleled Video Decoding Capability:
Experience the true power of high-definition video playback with the DS-7816NXI-I2/16P/S NVR's up to 16-ch 1080p decoding capability. Every detail of your surveillance footage will be vividly reproduced, allowing you to capture critical information with utmost clarity. Enjoy an immersive viewing experience that leaves no room for ambiguity.
HIKD: Your Trusted Partner in HIKVISION Solutions:
As a crucial partner of HIKVISION, HIKD brings expertise and reliability to the table. Their commitment to delivering top-of-the-line surveillance solutions has made them a trusted collaborator in the industry. With HIKD by your side, you can rest assured that you are receiving HIKVISION products of the highest quality and comprehensive support throughout your security journey.
Conclusion:
The DS-7816NXI-I2/16P/S 16-ch 1U 16 POE AcuSense 4K NVR, in partnership with HIKD, empowers you with advanced surveillance capabilities. From intelligent analytics to versatile connectivity options, this NVR is designed to meet the most demanding security requirements. Trust in HIKD's collaboration with HIKVISION to provide you with cutting-edge technology and unparalleled support. Elevate your surveillance to new heights with the DS-7816NXI-I2/16P/S NVR and experience the ultimate peace of mind knowing that your assets are protected by the industry's finest.
About The Author