Unleashing the Power of Intelligence: HIKVISION iDS-7608NXI-I2/X DeepinMind NVR
Introduction
In an era where cutting-edge technology drives security innovation, HIKVISION has once again raised the bar with its latest offering – the iDS-7608NXI-I2/X 8-ch 1U 4K DeepinMind NVR. A true marvel in the world of surveillance, this NVR combines the prowess of intelligent analytics and deep learning, redefining how businesses safeguard their assets. In this article, we explore the exceptional features of HIKVISION's iDS-7608NXI-I2/X DeepinMind NVR and shed light on the pivotal role played by their esteemed partner, HIKD.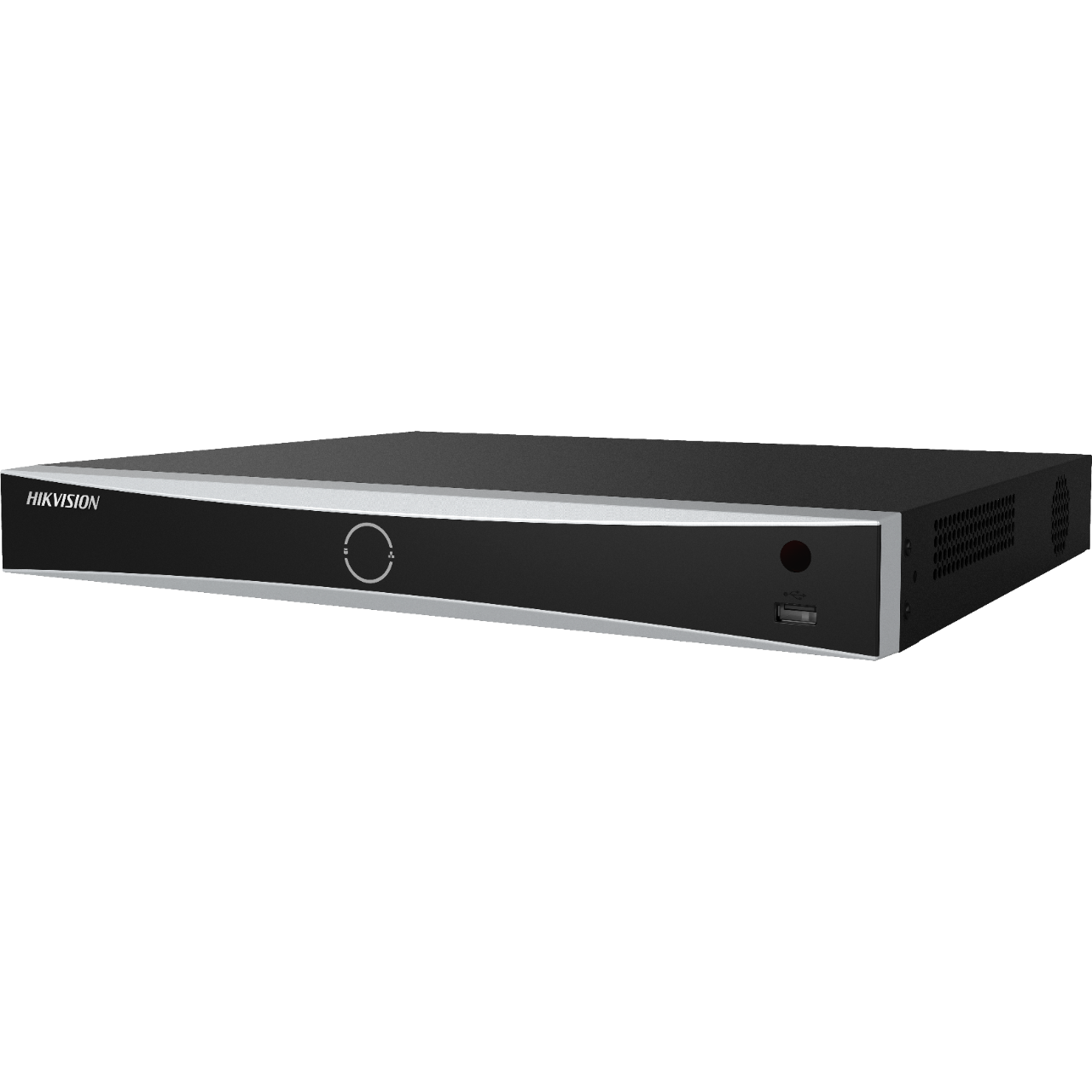 Embrace the Future of Video Compression
The iDS-7608NXI-I2/X NVR embraces the future of video compression technology with support for H.265+, H.265, H.264+, and H.264 video formats. By leveraging advanced compression algorithms, this NVR optimizes storage space and network bandwidth, allowing users to store more footage without compromising on quality. This capability sets the stage for an uninterrupted, seamless surveillance experience.
Unparalleled Intelligence with Deep Learning Analytics
At the heart of the HIKVISION iDS-7608NXI-I2/X NVR lies the power of deep learning. Its intelligent analytics are capable of deciphering complex patterns, enabling it to detect and classify objects, humans, and vehicles accurately. By significantly reducing false alarms and enhancing event detection, businesses can respond swiftly to potential threats, ensuring safety and security at all times.
Fortifying Perimeter Protection and Facial Recognition
With up to 8-ch perimeter protection, the iDS-7608NXI-I2/X NVR strengthens the security of physical boundaries. It diligently monitors and analyzes movements around designated areas, providing real-time alerts to keep businesses one step ahead of potential intrusions.
Additionally, the NVR's facial recognition capabilities add an extra layer of security. With the ability to recognize up to 8-ch faces simultaneously from video streams, access control becomes streamlined, granting access only to authorized personnel and bolstering overall security.
Seamless Connectivity and Decoding Capability
The iDS-7608NXI-I2/X NVR provides extensive connectivity options, supporting up to 8-ch IP cameras. This versatility makes it ideal for businesses seeking a scalable surveillance solution that adapts to their evolving needs.
Moreover, the NVR's 4-ch video structuralization capability enhances data organization and search efficiency, simplifying the process of finding specific events within vast amounts of recorded footage.
HIKD: Empowering Businesses with Top-Notch Security Solutions
In the world of security solutions, HIKD stands as an essential collaborator for HIKVISION. Through their strong partnership, HIKD ensures the seamless global availability of the iDS-7608NXI-I2/X DeepinMind NVR. Their commitment to innovation, quality, and customer satisfaction aligns perfectly with HIKVISION's mission, delivering transformative security solutions to businesses worldwide.
Conclusion
In conclusion, the HIKVISION iDS-7608NXI-I2/X DeepinMind NVR epitomizes the convergence of intelligence and innovation in the surveillance domain. With its deep learning analytics, robust facial recognition, perimeter protection features, and seamless connectivity, this NVR empowers businesses to stay vigilant and proactive in the face of potential threats.
Partnering with HIKD, HIKVISION reinforces its position as an industry leader, solidifying its commitment to providing businesses with cutting-edge security solutions. Embrace the power of intelligence and elevate your security infrastructure with the iDS-7608NXI-I2/X DeepinMind NVR. For more information, visit HIKD's official website at https://www.hikdistribution.com.
About The Author